While we don't offer ALL of the sets every week—or even month—these sets still have active production runs.
Featuring subjects from 1903-1904 seasons, there are a total of 42 cards in the set. These measure slightly larger than typical tobacco offerings. Crudely rendered—consistent with print technology from the turn of the century, the print run on these will not exceed 6 complete sets.
25 Subjects that represent the best of baseball from 1911-1913. THese are hand-colored and mounted as cabinets to create 2.5x3.5" masterpieces. The cards are layered and come completed with 6 genuine Swarovski crystal inlays. One of the most attractive sets ever created.
Unnumbered set of Yankee Girl Tobacco pouch inserts covers the 20's through the 50's and is absolutely stunning. Nearly a full 3x4", these are produced on vintage cotton weave stock and hand-waxed to a gorgeous, gentle sheen.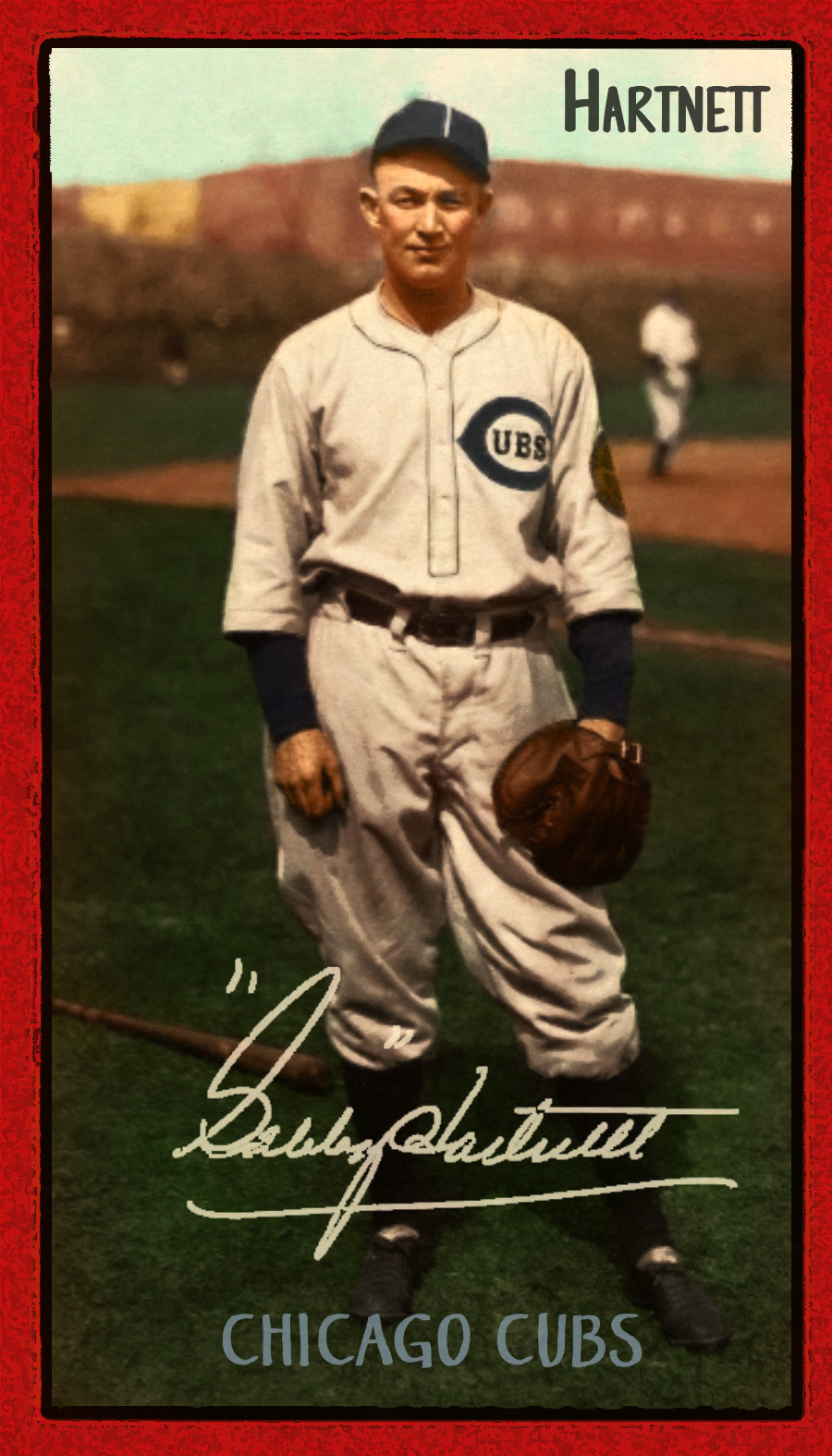 With subjects spanning two decades, this ever-growing compilation can go in virtually any direction. With offerings ranging from Ad Swigler (played just one career game) to Lou Gehrig—who played in a few more, this sets is triple filtered and half-toned consistent with tobacco cards of the period with slightly cooler tones and less animation.
Classically styled, colored and distressed, this remains one of the most widely collected sets we offer. While production of new cards has slowed some, there are plans for 8 debuts in 2019 as well as introduction of new rag-cotton paper and even some occasional "yellow" variations.. They measure 2x3".
This set is open-ended and currently has just 20 cards produced with more to come. Kodachrome photography was still more than decade away in 1920, but we have developed a stunningly accurate filter for our hand-colored cards to create what "might have been". There are countless folks colorizing black and white images with varying skill and success—only Banty Red is creating renderings of an actual film source; glorious KODACHROME!!! The cards measure 2.25x3"
These jumbo-sized cabinets are truly magnificent. Measuring 4 5/8 x 9 5/8", they are the largest and most dramatic of our offerings. With an ambitious checklist of 200+ subjects, this is an artistic endeavor with few rivals. The supplies needed to create each hand-assembled, 7-layer, individual card amount to more than $9 each. With the hours it takes to create each card, some auctions may open with a higher reserve. Each card is also trimmed with vintage metallic-core papers and mounted to a cotton canvased checklist reverse. The set draws inspiration from the period between the World Wars and the players that represented "Our Game.